Julie is a qualified specialist in a wide range of modalities, resolving a broad array of issues. Here are some examples:

Issues labelled as 'incurable', of uncertain origin or uncertain resolution

Emotional or physical overwhelm 

anxiety, fatigue, hot flushes, sleep, relationships, career etc

Digestive issues

food sensitivity, IBS, ASD, ADHD, Crohns etc

Immune issues

long covid, recurrent illness

Restoration of feeling the joy of life
If you'd like further information you're welcome to book a free chat via www.wisefood.as.me
B.Q.C Quantum counselling, B.A.R.M., GAPS Certified Practitioner, Dip Shiatsu & Oriental Medicine, Client Transformation Practioner, Certifications in:- Kinesiology, Dynamic Healing, Reflexology, Chi Massage, Meditation, Chinese food dietetics, Whole Food Medicine, Training, QLD board member for Nourishing Australia, Weston A Price Foundation chapter leader for 20+ years, Advanced Food as Medicine lecturer at the College of Oriental/Eastern Medicine.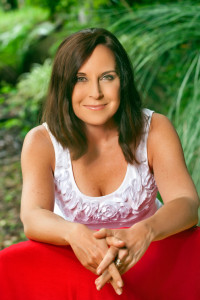 Julie has been described as a "walking encyclopaedia of food!" Understanding the wisdom contained within food has always fascinated her.
As a child, I was a classic 'GAPS', IBS child – antibiotics at birth, at 3 months old hospitalized with digestive issues, then onto the merry-go-round with a tick in every digestive issue box. As a Virgo, I'm logical… and it seemed logical that food and emotions are the most common 'medicine' we ingest every day.
And so the quest began – to turn over every stone, read, study, learn… uncover the truth! I studied everything I could get my hands on – from general seminars to formal studies at universities and colleges all around the world.  My friends laugh that most of them met me on a course of some kind.
And still this has not quenched my thirst for learning and understanding. It's still my passion – I Love the quest.
Want to Know More About Julie?